Movie/TV News
How Kate's "Lie" Sets Up Cruel Summer's Season Finale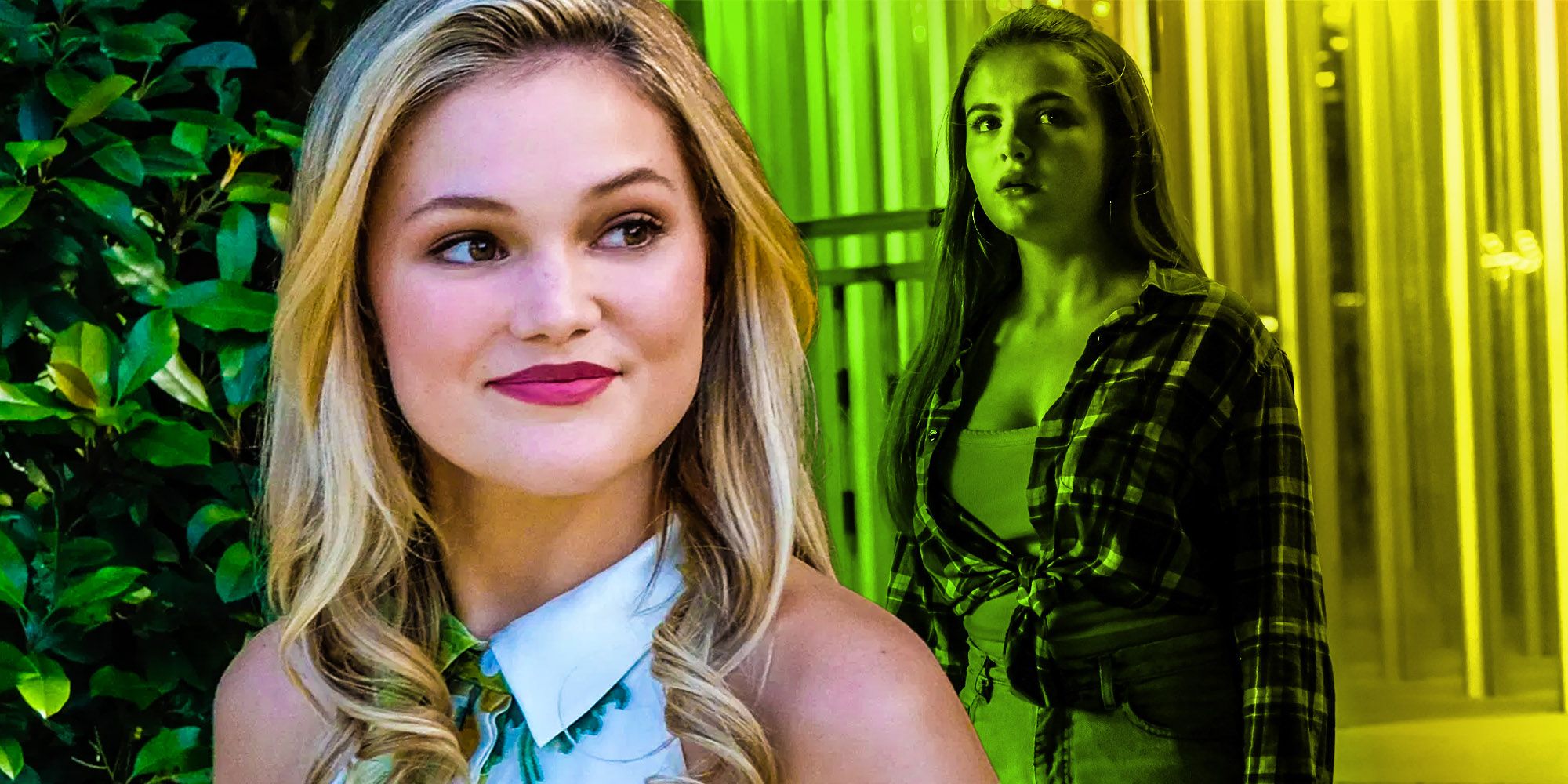 Cruel Summer has revealed that Kate hasn't always been telling the truth. Here's a look at how that'll play into the season 1 finale.
Warning! Spoilers for Cruel Summer episode 9.
Cruel Summer is a show filled to the brim with lies, but one of Kate Wallis' (Olivia Holt) lies in particular is poised to set up the show's season finale. Kate has suffered a number of atrocities over the course of the first season, but episode 9, "A Secret of My Own," reveals that her experience isn't quite the way she described it to be.
Cruel Summer simultaneously chronicles the intertwined stories of the characters Kate and Jeannette Turner (Chiara Aurelia) over the course of three summers in the 1990s. After Kate was kidnapped and held hostage by her vice principal Martin, Jeannette seemingly stepped in and took over her life. But after Kate escapes, Jeannette goes from an ordinary Texas teen to the most hated person in America.
Continue scrolling to keep reading
Click the button below to start this article in quick view.
Related: Olivia Holt Interview: Cruel Summer
Jeannette's reputation was destroyed because Kate publicly stated that Jeannette saw her at Martin's house and had an opportunity to help her, but didn't act on it. Cruel Summer eventually dropped the bombshell that Kate willingly went to Martin's house, and "A Secret of My Own" showed Martin and Kate in a relationship for a large portion of her kidnapping. This proves that Kate has never fully been telling the truth, which will likely have explosive repercussions in the Cruel Summer season 1 finale when everything comes together. If the truth comes out, everything she's said and done will be called into question, and she may receive some form of comeuppance to go along with the lie.
Kate's story that she was Martin's prisoner becomes a national phenomenon in Cruel Summer. That part was technically true. But what she left out was that she and Martin were in a relationship for the beginning of her time at his house. "A Secret of My Own" goes back through the early days of their relationship. Kate goes to Martin's house after she has a fight with her parents. He initially resists, but she stays with him and they enter into a relationship. For the first six months, it's bliss. But eventually, Kate becomes homesick and breaks up with Martin. He locks her up in the basement in an act of revenge.
Kate's story is the driving force behind Cruel Summer's plot – relationships were literally destroyed because of it. Jeannette's life, in particular, was ruined because everyone believes she had the chance to save Kate from a year-long imprisonment but chose not to. Because of that, Jeannette has been subtly painted as a villain in Cruel Summer, with Kate as the sympathetic victim. What Kate went through after Martin turned on her was undeniably terrible. But if people were to find out the full truth about what happened in those first six months, the tables would undoubtedly be turned; Kate would be branded a liar and Jeannette would be a victim.
Cruel Summer episode 7 ended with Jeannette discovering that Kate willingly went into Martin's home. "A Secret of My Own" implies that she'll soon learn the truth about Kate's relationship with Martin as well. If Jeannette is armed with the truth, she will likely come out on top in the Cruel Summer season finale.
More: What To Expect From The Sinner Season 4
Reggie Watts Breaks Down Crying on James Corden's Late Late Show
About The Author
Share this news on your Fb,Twitter and Whatsapp
NY Press News:Latest News Headlines
NY Press News||Health||New York||USA News||Technology||World News